Betzest Casino Review
There are a lot of online casinos and betting sites popping up nowadays. So many that, more often than not, we tend not to cover them here until they have been out for a few months. It allows us time to properly research the site and find out what people seem to love/hate about it. We made an exception for Betzest. At the time of writing, it has only been around for two days, but right off the bat we heard a lot of good things about it.
First Impressions of BetZest Casino
The first impression of Betzest is that this is a site primarily dedicated to sports gambling, with a casino on the site. Although, honestly, first impressions are not all that they seem. Yes, the main focus is going to be sports gambling. However, most online betting sites will have an online casino but they will hide it away on the site where barely anybody could find it. Betzest helps to ensure that the casino part is front and centre.
That being said, this is something which is likely to change over the coming months. We have no doubt that Betzest are trying to show you both parts of the site, just to see which one makes the most money for them. Once they have worked it out, expect whatever the most profitable part of the site is to be the main focus.
Once again; we do have to stress that this site is remarkably new. This means that it is quite basic in its layout. It is not terrible, but we do wish that the site dedicated more real estate on its front page with regards to what they actually do. We don't really fancy rooting through pages and pages. Yes. That is an over-exaggeration, but so many online sites will stick their top games on the main page, so we have no idea why Betzest have not done this.
The mobile site, which is likely going to be the part of the site where most people play, is actually pretty decent. Tons of fun, in fact. It is well-designed and nearly everything works in the palm of your hand. There are still a few kinks that need to be worked out, but nothing that is going to give you much cause for concern.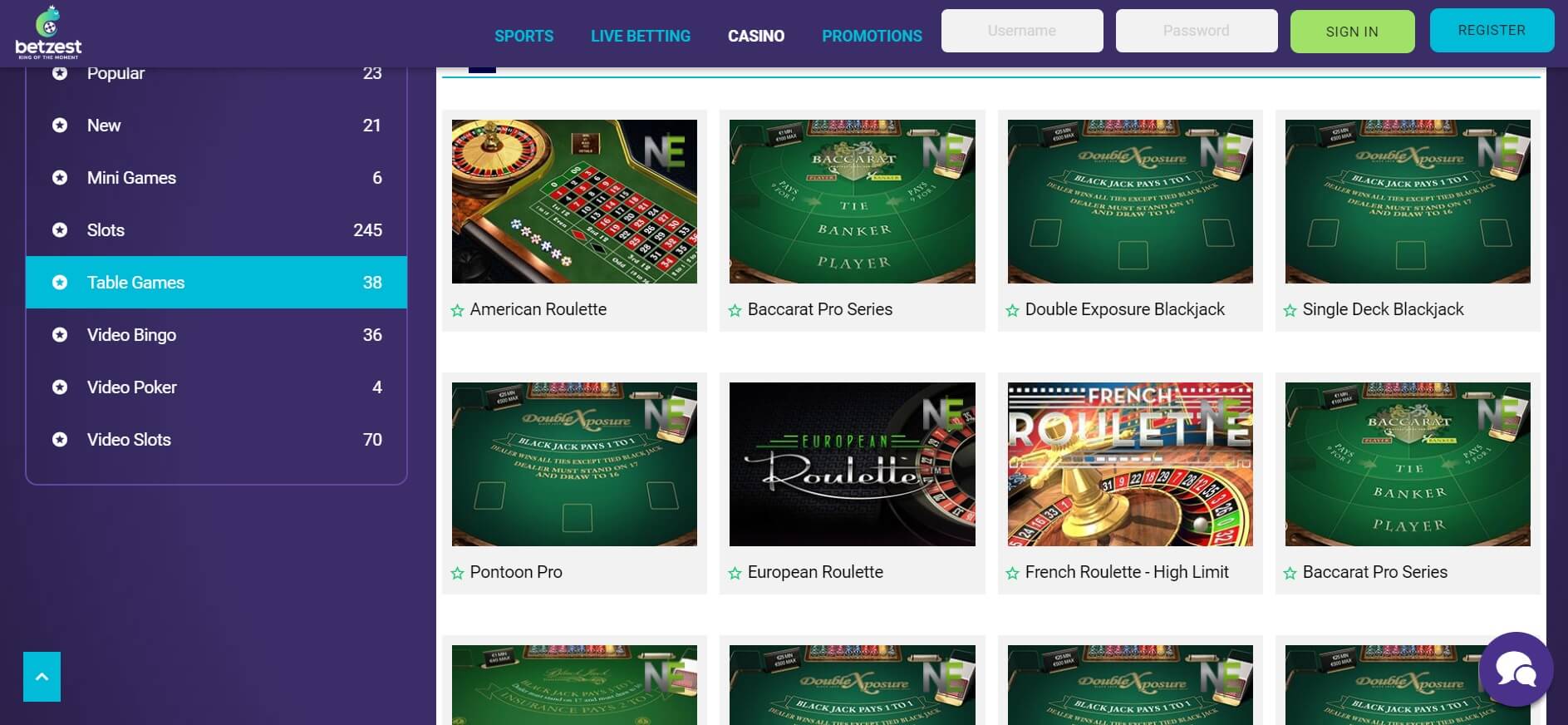 Sport Betting Options for Australia
The bulk of the site is geared towards sports betting. If you want to bet on major events, then all of them are represented on the site and the main sports that you will be able to choose from include Football, Ice hockey, Volleyball, Handball an
There is a live sports betting option available. There are not as many events available as you would find at other online casinos and sports betting sites but, honestly, this is not an issue for us. as the selection is good. The software seems to work a lot better on this site, and all the main events (i.e. the ones you are likely to be betting on), are covered anyway.
The odds are also great. Yes, it is early days so we can't say for sure whether these brilliant odds are going to be sticking around for a while, but from what we can tell, Betzest is putting in a lot of effort to try and ensure that they have some of the best odds in the industry!
BetZest Online Casino
Not a lot can really be said about the online casino. It is just great. You have hundreds of games available (mostly slots), from all the big vendors. The site is not that big on the live dealer games at the moment, but we have no doubt that this is something which is going to change in the future. Sure, most people are going to come to Betzest for the online sport betting options, but even if you came just for the online casino, you won't be disappointed as there's plenty of games including online roulette, pokies, blackjack and a decent casino bonus available for new players to boot too!
Review Summary
If you want to check out what is sure to be one of the greatest sport betting sites and online casinos over the coming years, then check out Betzest today. Yeah, it is new at the time of writing, but we know our gambling sites, and from what we have seen; Betzest has all the ingredients to make it one of the best out there.
Betzest

100% up to $200 Welcome Bonus

Free $5 Bonus No Deposit

Top Sports Betting Choice Lightning Fast Support Massive Set of Games

Visit
18+. | BeGambleAware®