Jurassic World Pokies Review
If you love dinosaurs, you are probably going to love the Jurassic World pokie. It is one of the best dinosaur-themed pokies of all time. Granted, it does not have much competition, but it is still great.
How to Play Jurassic World Pokies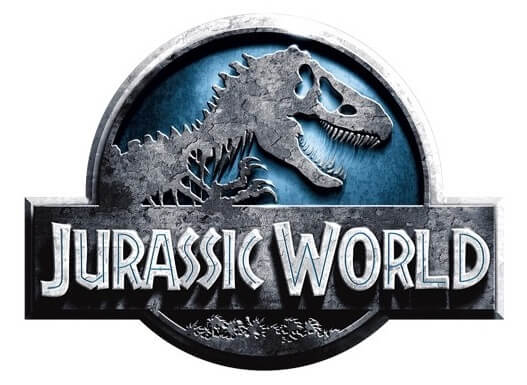 The Jurassic World pokies is designed by Microgaming. It is a 5 reel, 243 ways to win pokie. The minimum bet is 30 cents. The maximum you will need to part with is $7.20 per spin. This makes it one of the cheapest mobile pokies around.
This game, which may seem obvious from the name, is based around the Universal Studios movie.
Now, it is probably worth pointing out that there is another pokie out there also called Jurassic World. It is years old. It has nothing to do with the movie. So, if you see something not made by Microgaming, give it a wide berth!
The game is all about those dinosaurs. We must say, Microgaming have done a brilliant job at capturing the feel of the movie and then shrinking it down in pokie form. The graphics are fantastic. The sounds are even better. On a theming level, we really can't find any fault with the Jurassic World pokie.
Of course, this game is going to be simple. Most branded pokies are. They are a way in which to encourage people to join the world of pokies, so it has mainly been designed for mobile gamers. Experienced players have no fear, though. You see, with the wealth of bonus features to sink your teeth into in this game, you are going to have a 'dinosaur' of a time (yes, we know that was awful).
Bonus Rounds & In Game Features
The feature which crops up a lot is the wild. When we say a lot, we genuinely mean a lot. The wild in this game is your dinosaur bones. It acts as a substitute for every symbol in the game bar the scatter. It can also be stacked!
Scatter Symbols: Of course, will trigger the bonus round. You are going to need 3 of them. There are 3 bonus features to be found in the Jurassic World pokie. They will be randomly selected. However, once you trigger the bonus feature fifteen times in the same playing session, you will be able to choose whichever one you want:
Raptor Den: You will get 10 free spins. Any scatters will become wild. Scatters will be stuck in place until 3 are there. If you get 3, you get 5 extra spins.
Gyrosphere Valley: 10 free spins. There is a multiplier in place. Each losing spin will make the multiplier go up by one, all the way to 7x. If you win, the multiplier is reset. The last spin is a guaranteed with.
Creation Lab: 10 free spins. Rolling reels. Winning combinations are removed and replaced with new symbols. This continues until you can't win any more times. This could mean you win multiple times on a single spin.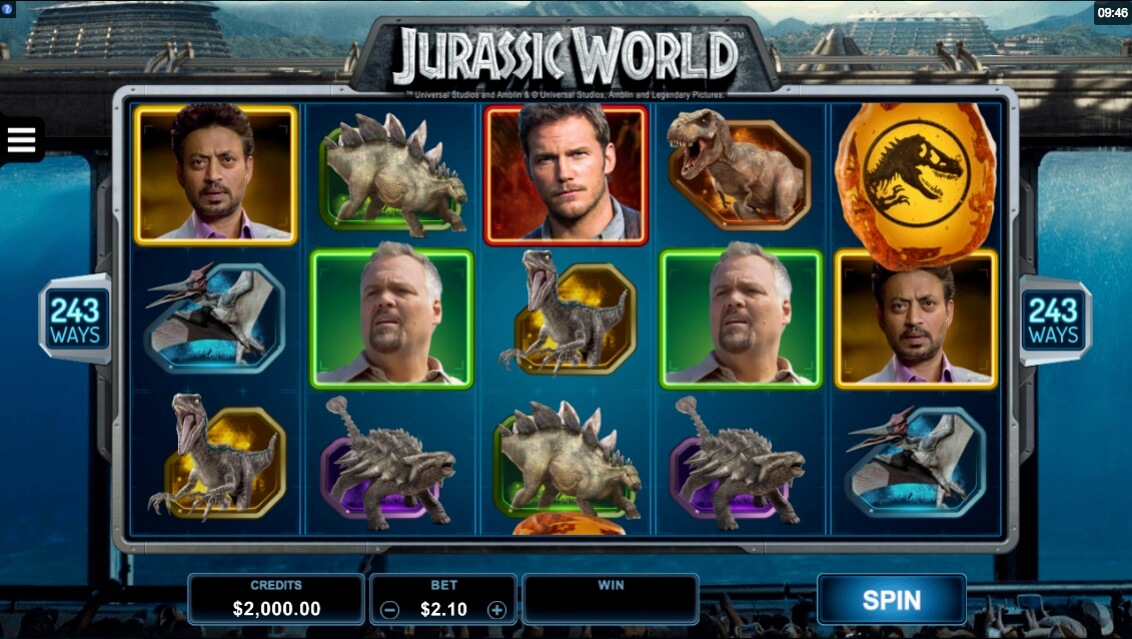 Jurassic World Mobile Pokie
Microgaming are amazing when it comes to creating mobile pokies, and the Jurassic World mobile pokie is absolutely no exception. In fact, we are willing to wager that this is probably one of the best games that Microgaming has come out with. It is likely to please the legion of Jurassic World fans out there.
However, even if you are not a fan of the movie (not everybody is a fan of Chris Pratt and his dinosaur escapades), this is still a game that you should be able to get behind. It is genuine run. Smooth graphics. Best mobile version yet.
Summary – What Do We Think?
We are massive fans of the way in which the Jurassic World pokie does the whole free spins thing. We love games that reward you the more you play. Of course, all of the free spin options that you find in the Jurassic World pokie are lucrative. It is just great that the game gives you the option to choose what you want after a while.
It does not matter if you love or hated the movie, this is genuinely a game that you are going to enjoy. It caters to everybody. We have shown this to about a dozen people now, and none of them are disappointed with the way it plays. Kudos, Microgaming. Kudos.
Right now, we are positive that you are itching to try out the Jurassic World pokie. Thankfully, it is not too difficult. You just need to head on over to a website which offers Microgaming games. If you want a few suggestions, make sure you check out the list of the best casino sites that the team here have put together!
Where To Play Jurassic World Pokies