Thunderstruck II Slot Review
Thunderstruck II is the sequel to hugely popular Thunderstruck slot and is by Microgaming. It's probably the most popular slot online thanks to its randomly-activated Wildstorm feature and various other entertaining features that'll take you back through time to the Vikings!
Microgaming are known to release online video pokies which over little time become hugely popular and iconic. Thunderstruck I and Thunderstruck II is no different.
In 2010, Microgaming released Thunderstruck II after the first one, with the 2nd edition boasting enhanced graphics and many different, interactive in gam features. We believe that the key to Thunderstrucks success is the Norse mythology theme and Wildstorm feature, which can result in big random coin wins - out of nowhere!
How to Play Thunderstruck II Slot
Thunderstruck II Video Slot by Microgaming is all about Norse mythology, and features feared Nordic gods: Valkyrie, Loki, Odin and Thor. An interesting theme which really comes alive when you start playing. Designed in what we like to think is Microgaming fashion, Thunderstruck is designed with dark colours and a gilded frame around the slot reels. It really sets the scene to take you to another time and place, back in history, someplace dark and into the land of the north.
On the reels, you'll see the gods themselves and some castles and places which belong in a fantasy tale such as this. Thunderstruck II is designed with a total of 5 reels, 3 rows and a brilliant 243 ways to win pay line structure.
Get started by loading Thunderstuck II at your preferred Microgaming casino. Since were the helpful guide that we are and want to help our fellow Aussie out with only finding the best, we've put a handy list of Microgaming casinos which are not only highly recommended, but they also offer the chance to play Thunderstruck II as well!
Find and load Thunderstruck II slot and get started by choosing which betting levels you want to play at a betting level which is in your comfort levels. Thunderstrucks' coin denominations vary from $0.01 to $0.25 and you can wager up to 10 coins per line.
Thunderstruck II is considered to be medium volatility slot. All this means is that you'll be able hit some decent sized wins within in the base game but you'll probably need a little cash roll to stay in the action and hit some of the features along the way (especially as the bonus features depend on how many feature you hit before it) But, it is worth it as the features along the way is where the fun really starts.
Bonus Rounds and Extras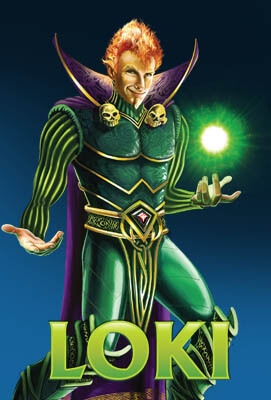 Thunderstuck II is packed full of extra in game features and bonus games and this really is why the slot is so popular. It's very entertaining. The extra features include Wilds, Expanding Wilds, Unlock-able bonuses, Scatters symbols, 4 different Free Spins games, Multipliers ranging from x2 to a x6 and a attractive random free game! We've explained each of them below the best we can, and we hope you follow. The truth is, there's so many and so much information that you might find it easier just having a go and trying the Thunderstruck II out for size yourself.
Wildstorm Feature: This is a random feature than can happen in middle of a spin at any time. The Wildstorm features a thunderous Wildstorm that will rage onto your screen and will give you one free spin, with up to five expanding Wild reels. The maximum is 5 but you can also get less, which is more usual, such as 2 or 3 depending how lucky you are. It's a fabulous feature because it is totally random and can boost your bankroll to help you make it as far as the higher game features, we explain below.
The Great Hall of Free Spins: If you're not familiar with the legends of Vikings, then it's said that if a Viking warrior died a 'valiant' or honourable death, then the Valkyries will bring him to Odin's Great Halls or what's known to Scandinavians as 'Valhalla'. Here, the warrior will get a lifetime of feasting and partying in respect to their efforts in the past life. So, in this feature, you're gonna have to prove yourself too! The more times you enter the hall, the more free spins you can unlock and meet the gods to get this party started! The more times you meet the gods, in reality, the more wins you have so you can have a party of your own!
Valkyries Free Spin Bonus: This is the first step in the free spins feature, where you can get up to 15 free spins which can be multiplied by 5.
The Loki Free Spin Bonus: This cheely god can unlock 15 free spins for you and can also turn random symbols into wilds to trigger even bigger wins. You'll notice that there's a lot more to Loke as the game goes along, than what first meets the eye.
Odin Free Spin Bonus: Get this feature and Odin himself will trigger 20 free spins! There's a fun twist and that is if you get one Raven to land on the reels, you will be rewarded with random multipliers of x2 and x3 on the winning symbols. If both ravens land on the screen you'll get x6 multiplier, which is rarer of course but can pay out really well to boost your coins.
Thors Free Spin Bonus: We're sure that everyone is familiar with the god of Thunder (Thor) thanks to some recent Marvel films, but can you face him yourself to win more? You'll get to this round after you get 15 entries into the Hall of Free Spins, as the gods will consider you worthy and Thor himself will give you 25 free spins with 'rolling reels' - which will make winning symbols disappear and then new symbols to take their place for winning pay lines to be formed!
Also, there's an added little twist: consecutive wins will increase the multiplier from 2x to 3x, 4x and 5x your win. It goes without saying this is the round you'll want to get to as the chances of winning some huge wins is really big!
Thunderstruck II Mobile Slot
Thunderstruck II slot can be enjoyed on all mobile and tablet devices. Thunderstruck II Mobile Slot features all of the same entertaining in game features which makes this video so slot much fun to play; the more you play, the deeper within the slot you'll go to unlock more bonuses and features to help you win loads.
Thunderstruck is quite interactive with all of the features that we'd definitely recommend this slot to be played on mobile, as that way, you can play Thunderstuck II anytime and anywhere you like.
Summary - What Do We Think?
Since the first Thunderstruck pokie was so popular, Microgaming decided to give it the once over and produced Thunderstuck II which is hugely popular – even with us. We really enjoy playing Thunderstuck II as it's thrilling with the quest of getting to the Thor's Free Spins Bonus Round. You'll also love the completely random wins awarded in the 'Wild Storm' feature.
If we're honest, we've played Thunderstruck II many times, and admittedly, for long periods of time too as its really captivating as its quite like a journey and not just a traditional spin, spin, spin slot – there's way more to it! Try Thunderstruck II slot yourself to see what we mean at any recommended Microgaming casino below.
All of our recommended Microgaming casinos will offer you the chance to play Thunderstruck II and they are guaranteed to offer the best casino bonuses, best customer service and casino experience combined!
Recommended Casinos to Play Thunderstruck II